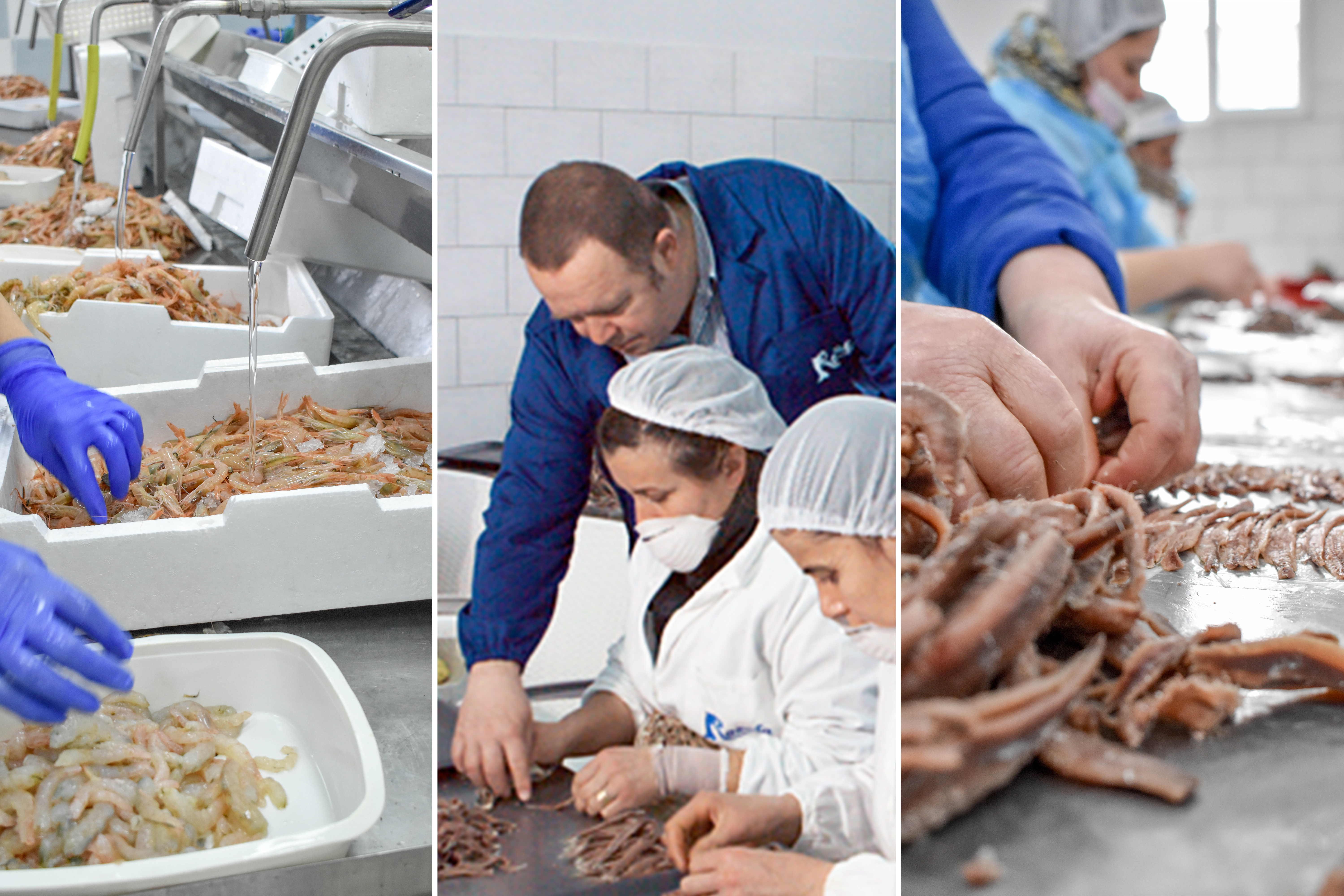 Who we are?
Rozafa Ltd is a company established since 1992 from an amateur fisherman, pushed to create this craziness by his pure passion. Two small wooden boats and a car boot was all he had when he started to supply those few restaurants that had just opened their doors in Albania at a historical time of regime transition.

Rozafa sets sail with its trade units in Tirana, in 1994, when a modest fishmonger's opens, to be followed by a small storehouse in Lezha in 1995. 1996 marks the opening of an establishment for the collection and distribution of the fish in Shengjin.
In 1997, when all the people were leaving the country, the "crazy" fisherman built his facility in the port of Durres.
This chronicle proceeds in 1999-2000, at a time when the fisherman considers Albania far too small for his big ambition, building thus in Bar, Montenegro, a modern establishment to process and trade fish in the whole of ex-Yugoslavia and a marketing point in Belgrade.

Rozafa denomination map proceeds with opening of a storehouse in Pristina, Kosovo, in 2001-2002 for the distribution of fish there too. In the meantime, Rozafa E.P.E, is established in Thesaloniki, Greece, the first Albanian branch in the Greek market.
Another distribution pointis established in Macedonia that also involved Bulgaria, one more in Huelva in Spain and Porto Sangiorgio in Italy. Rozafa Ltd commences a project for an establishment of 7000 square meters, which will serve for the collection and distribution of fish in the whole of the Balkans peninsula, objective never aimed at by another Albanian entrepreneur till then.
2006-2013 are the years of constructing a sea food network, in Albania and the Balkans.
2013-2015 marks the powerful arise of Rozafa, the awakening of the paused dreams, and their coming to life. Seafood processing starts powerfully. Rozafa "Heart of the Sea" is born and the well-knownRozafa products overwhelm the markets. In 2015 the giant project "Fish City", city of dreams is conceived and eventually born. Out of an abandoned area, a new city for processing seafood, and not only, is founded.

Almost 11 acres of processing factories, areas in the service of the workers, relaxation and entertaining grounds for everyone. Today Fish City is complemented to 80%with factories, restaurants, swimming pools etc., a modern developing center with over 800 employees.
Rozafa will not stop its success route. In 2019 it commences its establishment in Përrenjas with 200 employees. 2018Rozafa 15 is added to Rozafa fleet, a modern vessel for Bluefin tuna fishing as well as the smallpelagic.
2019 finds this entrepreneurship at the verge of building the new establishment in Cekrez,Gramsh, making it a tactile reality for a factory that would produce food for the aquaculture, a novelty for the market and a successful patent. Rozafa 21, Rozafa 22 and Rozafa 23 are vessels that are added to Rozafa fleet, making it a giant of the fishing fleet in the Mediterranean and the Adriatic Sea.
Today, Rozafa is the largest fishing company in Albania with a fleet of 12 fishing vessels, and 4 important processing centers in Albania and over 1000 employees.
To be informed about the range of our products click the catalog of products.